YOUR success is Our success!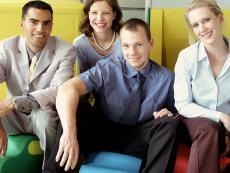 VC Accounting & Associates is located in Miami Beach, Florida. Our professional services to small and
medium sized businesses are designed to help our clients with all their financial needs.
Tax Planning is an integral part of any business organization. We provide proactive tax advice that is
appropriate to each client. We ensure that our clients are in compliance with all their tax requirements,
State and Federal, that are applicable such as, Income Tax, Estate Tax, Sale & Use Tax, and Road Tax.
In addition to preparing Corporate Tax Returns, Partnership Tax Returns, and Trust Tax Return, we can
extend our tailored, dedicated service to include reviewing your personal finances to ensure that you are
meeting all your personal, as well as business financial goals.
We can prepare all Federal and State Individual Income Tax Returns for Exempt Organization.

We are Certified QuickBooks ProAdvisors. We help our clients to customize QuickBooks to their unique needs and maximize the benefits of the software. We offer guidance and assist our clients in utilizing advanced features of QuickBooks. We specialized in Accounting and Bookkeeping Services, as well as, Payroll Services.

Our Internal Audit Services is more than reporting and compliance. We work with our clients to improve their overall financial reporting processes. We understand the importance of Financial Statements to business owners, lenders, investors and other stakeholders. Our first approach is to evaluate the business and assess the risk areas in order to focus our efforts where it matters most, allowing us to be cost effective. We help our clients to better understand their business.