General Accounting & Bookkeeping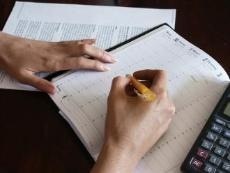 At VC Accounting & Associates, we believe that you should spend your time where needed, "operating your business". Our accounting professionals will provide you with accurate, timely, centralized accounting, and analytical services. You and your business will obtain relevant financial information for efficient management, and effective decision-making in your finances.

We provide comprehensive corporate accounting, including payroll, and tax return preparation services to startup as well as established small businesses throughout southern Florida. Our professionals are experienced in accounting for corporations, and exempt organizations. We follow generally accepted accounting principles (GAAP), and accounting rules and procedures issued by the Financial Accounting Standards Board.


Our accounting and bookkeeping services include:
Chart of Accounts/General Ledger
P&L and Trial Balance Reports
Bank Reconciliations
Financial Statements
Asset Depreciation
_______________________________________________________________________________________________________________________________________________________________
Tax Return Preparation: